We are most fortunate to have such a wonderful Archives! Through the generous gifts of many and the hard work of others, Arkansas has one of the finest Al-Anon Archives around.
Some may wonder why we bother to document and preserve our past. The answer is quite simple – we look to the past to protect the future.
We have many, many wonderful artifacts at the Archives, including literature, audio recordings, Area Convention items, and even personal items belonging to Lois, including her house robe and an autographed copy of her book, Lois Remembers, which she gave as a gift to her friend who later donated it to the Arkansas Archives along with a personal note from Lois.
Pictures of several other items are shown here, but they really only scratch the surface of the wonderful treasure trove of items available for viewing at the Archives.
Please take time to visit and enjoy the wonderful history that has been preserved, and consider donating time and money to help continue the effort for those that come after us.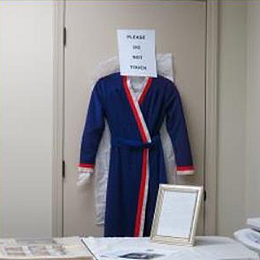 Lois' house robe, donated to Arkansas Archives.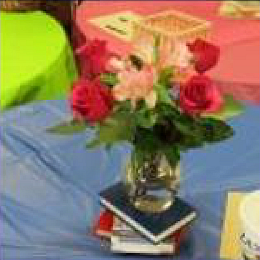 Table centerpiece for Archives open house celebrating the new home of archives.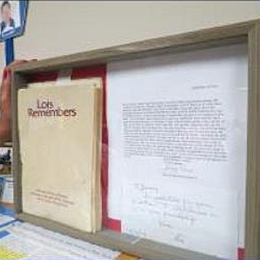 "Lois Remembers" book signed by Lois W. with a personal note to her friend who donated the book to Arkansas archives.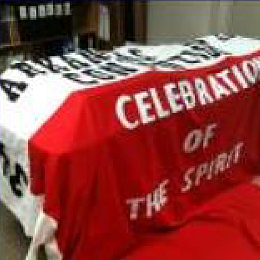 AR state Convention banner now retired to archives for storage.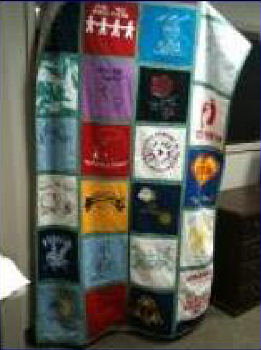 Wall hanging or quilt made from Alateen events t-shirts.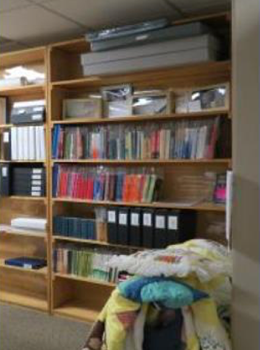 Shelves in archives room.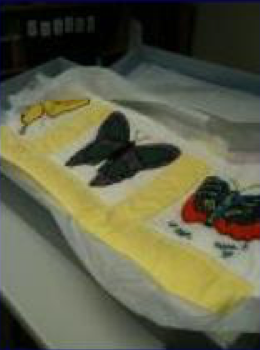 Butterfly quilt, queen size, was a raffle item at our state convention. Winner eventually donated them to Arkansas Archives.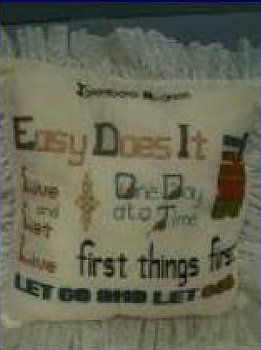 Embroidered pillow with slogans, was a raffle item at our state convention. Winner eventually donated them to Arkansas Archives.
Listen to Our Pioneer Members in a Free Download!
May 2017 marked Al‑Anon's 66th anniversary. Celebrate this milestone by listening to what Al-Anon was like in the beginning. The Lois W. and the Pioneers Audio Interview was recorded in June 1982 with Lois W. (Al-Anon's cofounder), Henrietta S. (the first General Secretary of the World Service Office), and Margaret D. (the first Editor of The Forum). It is now available as a free audio MP3 download on the Members website. This 110-minute interview includes much more information than the 22-minute DVD version.
Source: 2017 May issue of e-News page one
Al-Anon History
1939
Family groups begin to form
1951
Lois W., wife of Bill W., co-founder of AA, and Anne B. founded Al-Anon. The first World Service Office was opened in New York to provide services to eighty-seven groups located in the United States, Canada, Australia, South Africa, and Ireland.
1955
The first hardcover book, The Al-Anon Family Groups, is published
1957
First Alateen group is started in Pasadena, California
1962
Ann Landers writes the first of many articles about Al-Anon
1968
One Day at a Time in Al-Anon, our first daily reader, was published – over 5,000,000 copies have been sold
1972
Lois's Story, video about our co-founder, produced by Al-Anon Family Groups
1985
Al-Anon's first International Convention was held in Montreal, Canada
1994
From Survival to Recovery, first Al-Anon adult children book was published
1996
World Service Office moves from New York to Virginia with a staff of 56
1998
Third Al-Anon International Convention with AA participation is held in Salt Lake City, UT
2001
Al-Anon celebrates its 50th Anniversary
Arkansas Area 02 Al-Anon Timeline
At 2:00pm on November 4, 1962, an organizational meeting was held at 120 1/2 group headquarters at 1321 Scott Street in Little Rock, AR; the meeting having been called by Temporary Chairman, Ethel E.. The purpose of the meeting was to set up the State Assembly for the Al-Anon Family Groups of Arkansas. There were nine group representatives present and six group members. First elected state officers were:
Chairman—Edna M., Texarkana
Secretary—Louise P., Benton
Treasurer—Ethel E., Little Rock
Delegate to World Service Conference—Helen A. (World Service Panel III, 1963—1965)
Alternate—Opal R.
"After taking the Chair, Edna asked that each group representative try to give at least some indication of what her group would be able to contribute toward the $225 that is necessary for the Arkansas groups to raise toward the expenses of our Delegate.
Though at this time not all were able to make definite commitments for their group, it appears that we have around $175 promised, which will leave $50 additional that will have to be raised in the state."
A copy of WORLD DIRECTORY OF AL-ANON FAMILY GROUPS dated 1952 listed 2 groups in Arkansas; DeQueen & Pine Bluff.
A copy of WORLD DIRECTORY OF AL-ANON FAMILY GROUPS dated May 1, 1955 lists the following 7 groups in Arkansas; DeQueen, El Dorado, Forest City, Hot Springs, Little Rock, Siloam Springs, Texarkana.
A copy of WORLD DIRECTORY OF AL-ANON FAMILY GROUPS dated 1960 lists 11 cities with 14 meetings including one Alateen group.
Another copy of WORLD DIRECTORY OF AL-ANON FAMILY GROUPS dated 1961 lists 14 cities with 15 meetings including 3 Alateen groups.
In 2017, there are over 120 Al-Anon and Alateen groups registered in Arkansas.